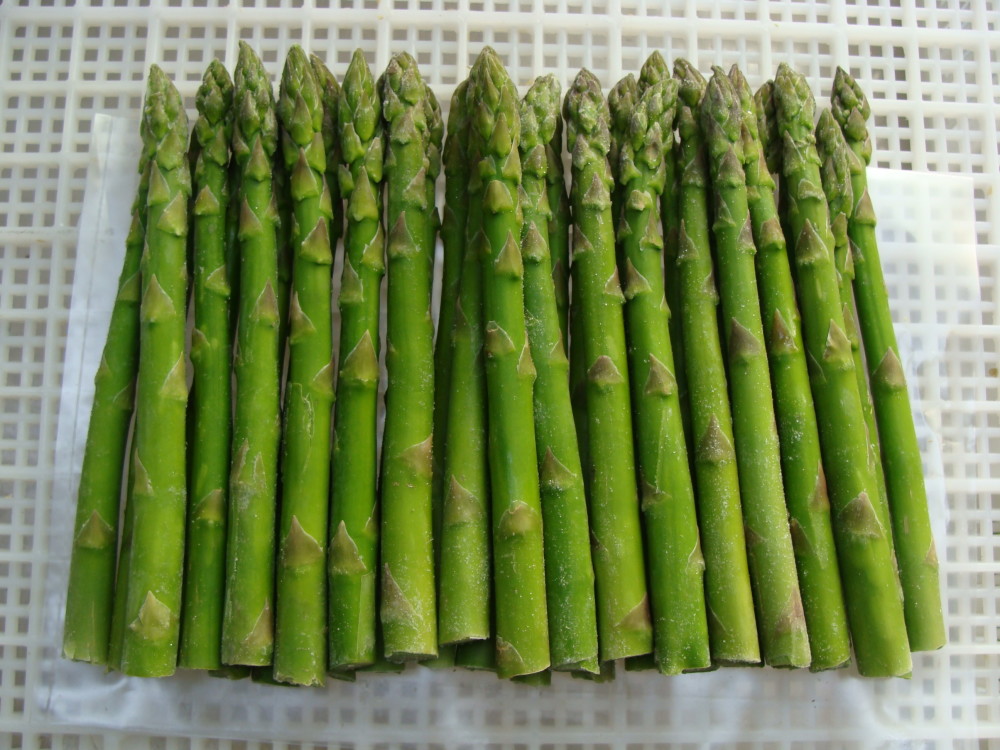 Asparagus,King of vegetables.
Green asparagus is harvested earlier April, white asparagus later.
We produce different items, green spears 11cms, 15cms,17cms, TC and CC.
white spears 17cms, TC and CC.
Spears usually packed in 10*1kg, one or full color printed bags for retail market/supermarkets etc.
TC usually packed in 4*2.5kg, Tips can be selected with 12.5% or 15%.